CofounderZone invests in Mięsna Paczka
Mięsna Paczka revolutionizes the market for supply of organic, certified meat to Polish tables.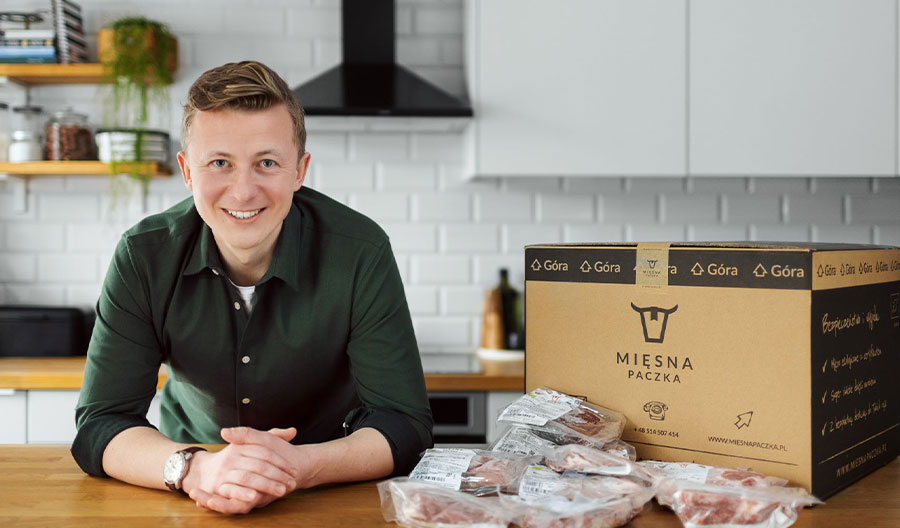 Mięsna Paczka (Meat Package) raised PLN 4.15 million in seed funding round led by CofounderZone in co-investment with a group of business angels, LT Capital and Żabka Group (the biggest chain of convenience stores in CEE).
The aim is simple - to provide families in Poland with truly ecological meat from certified Polish farms. It will be always fresh, safe, without antibiotics, hormones and GMOs. What's more, the package can be easily and conveniently ordered online to your home.
As a fund and business angels, who got involved in the Meat Package, we see the potential of the project and its innovative formula, unprecedented on the Polish market. Above all, however, we see great value in the team that effectively develops a start-up, driven by the desire to create positive changes in the nutritional trends of its potential customers - says Dr. Tomasz Goliński, Founding Partner at CofounderZone.
The start-up intends to allocate the funds obtained from investors to the development of the team, operational and logistics facilities and activities allowing to reach the larger group of customers.